Broadcast targeted speakers of language still spoken by 4 million Peruvians, symbolically ending centuries of marginalisation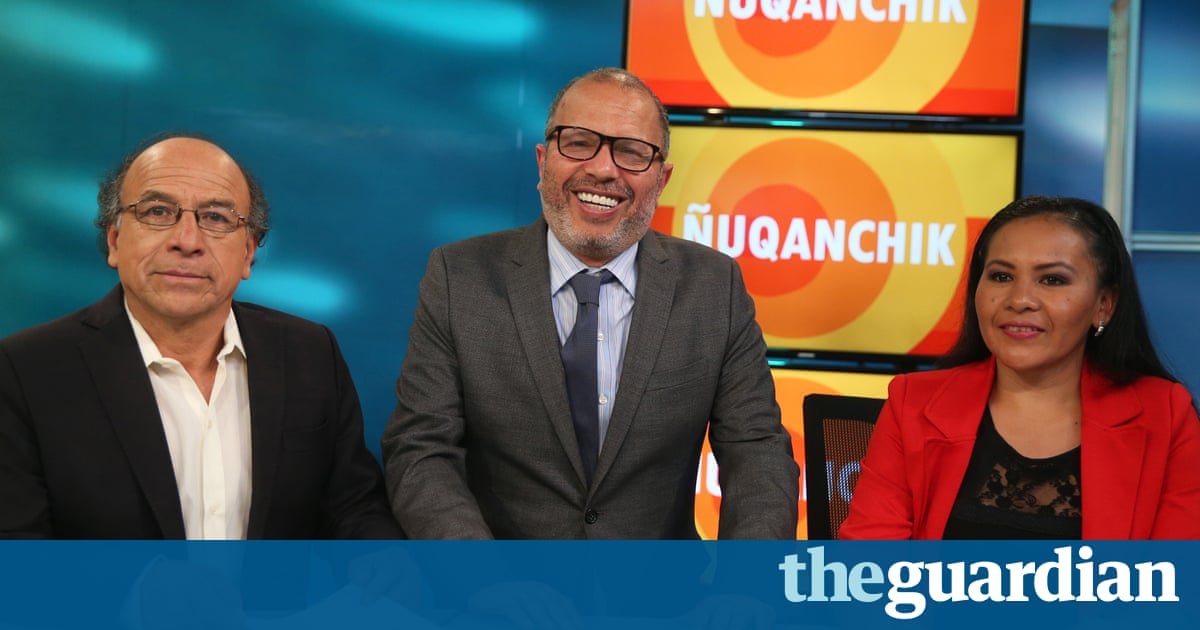 For the first time in Perus history, a national news broadcast has been aired entirely in Quechua, the indigenous language of the Inca empire, which is still spoken by 4 million Peruvians.
Called uqanchik which means all of us in Quechua the daily news programme that launched this week targets speakers of the language some historians trace back to Perus earliest civilizations 5,000 years ago.
For co-presenter Marisol Mena, Mondays debut broadcast was a historic achievement, symbolically ending centuries of marginalisation. Weve struggled for a long time to see this initiative, and now we are broadcasting information to our Quechua brothers and sisters, she said.
About 13% of Peruvians speak Quechua fluently, but usage as dwindled over generations as many parents deliberately did not teach the language to their children, fearing they would be rejected or mocked for using it.
Yet with around 8 million speakers in the parts of Peru, Ecuador, Bolivia, Colombia, Argentina and Chile once dominated by the Incas, Quechua in all its regional varieties remains the most widely spoken indigenous language in the Americas.
In Peru, studies indicate while 4 million people speak Quechua fluently, up to 10 million around a third of Peruvians understand some of the language.
But the language that gave us words such as puma, condor, llama and alpaca is rarely if ever heard on national television or radio stations.
Even though it became one of Perus official languages in 1975, Quechua was synonymous with social rejection and thus became synonymous with discrimination, said Hugo Coya, director of Perus television and radio institute and a driving force behind the initiative.
Why was this [a Quechua news broadcast] not done before? Im ashamed that I have to answer that question, he said.
Speakers often didnt want to admit they spoke Quechua in order to be accepted by Spanish-speaking society, he said.

Quechua speakers are disproportionately represented among the countrys poor: of Peruvians without access to health services, 60% speak Quechua, according to a 2014 World Bank study.
Originally found athttp://www.theguardian.com/us